Links
Universal Tag, Inc. visit our main website featuring our custom printed tags and labels of all kinds.
Timber Processing Magazine a national magazine catering to sawmills and their interests.
Wasting Dollars in the Sawmill an article published by the University of Oregon many years ago, but with very applicable suggestions for today's sawmill operations.
Technologies for Wood Tracking a very detailed report subtitled 'Verifying and Monitoring the Chain of Custody and Legal Compliance in the Timber Industry'.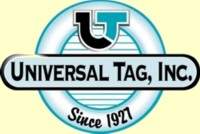 Universal Tag, Inc.
Toll Free: 1-800-332-8247
Phone: 508-949-2411 - Fax: 508-943-0185
36 Hall Road - P.O. Box 1518
Dudley, MA 01571-1518

©2023 Universal Tag, Inc. - All Rights Reserved